The Volvo Ocean Race fans in Melbourne will be getting a Christmas gift in 2017 as the city has been added to the route of this popular racing event.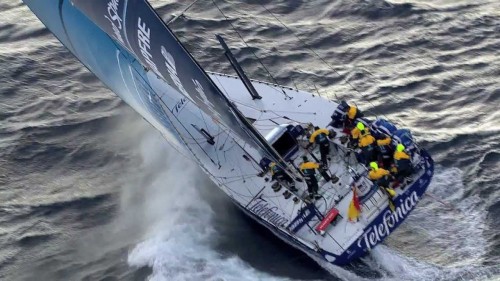 The Volvo Ocean Race is set to kick start in October and the new change in the 2017-18 race route means that Australia will be part of this racing route for the 8
th
time. This also happens to be Australia's first appearance in this popular racing event for over a decade.
Melbourne seems to fit between Cape Town and Hong Kong and you will see a compressed stopover in this wonderful city. It will be the ending point of the first Southern Volvo Ocean race leg and will complete the 45,000 nautical mile route. This is the first time the teams will be making three times more miles in the Southern Ocean when compared to the previous race editions.
The Cape Town to Melbourne route will be part of the third leg of the Volvo Ocean Race and will be a double point affair for the participants. They will be covering about 6,300 nautical miles in the third leg. There will be a weeklong stopover in Melbourne and this will be during the Christmas weekend. It is projected that the Volvo Ocean 65 fleet will land in Melbourne on the Christmas day.
The Minister for Tourism and Major Events John Eren said that this event will give Victorians another chance to see some of the sailing greats in action. The Victorian Government is very happy and proud to work with a wide range of partners to support the Volvo Ocean Race event in the city of Melbourne. The Volvo Ocean Race CEO, Richard Mason, said that he is very excited that the race will be visiting Melbourne once again. This year there will be a total of 10 legs for this racing event.